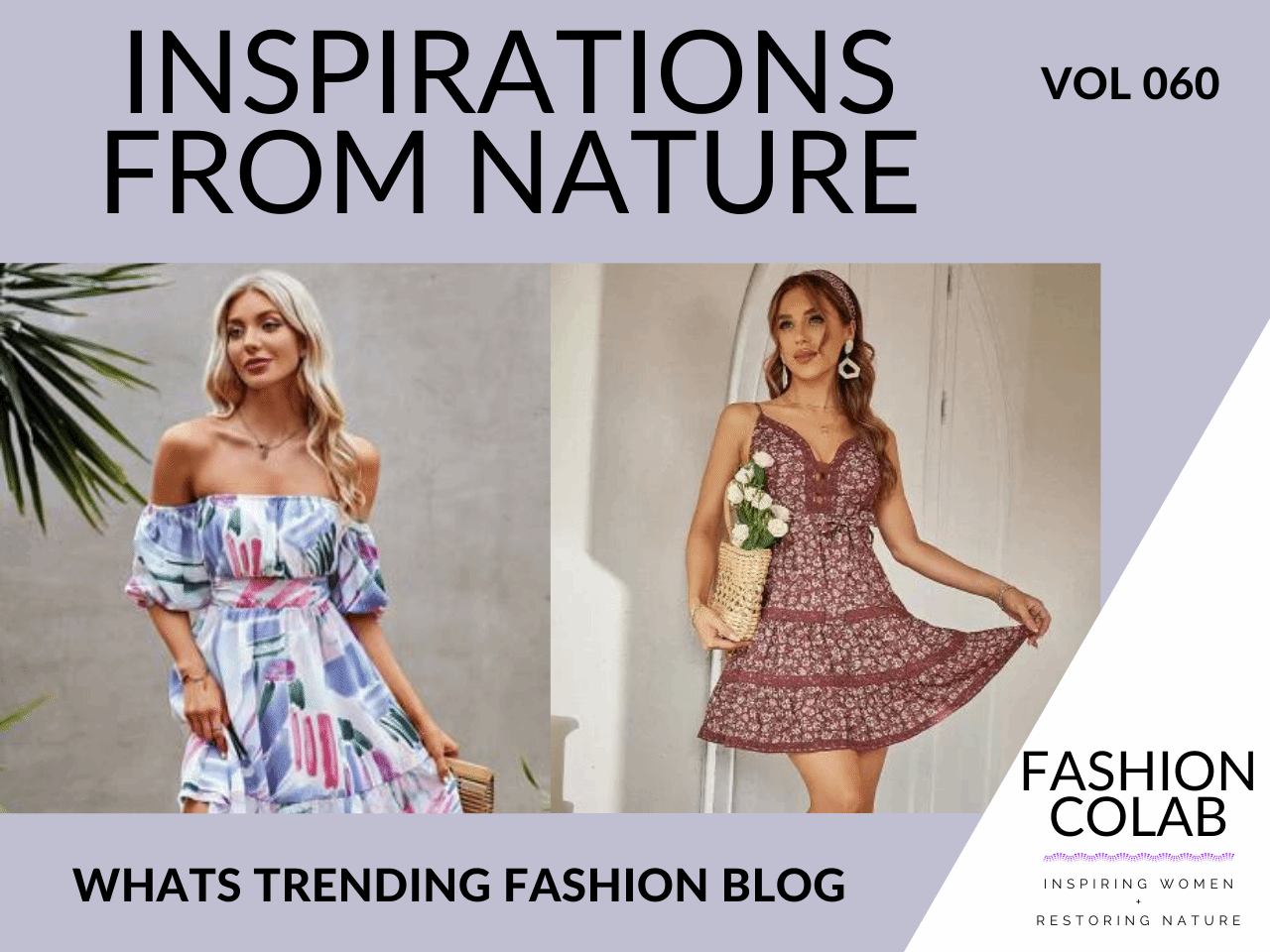 Inspirations From Nature
Are You Ready For More Outdoor Joy?
After seasons of plain basics and retailers playing it safe due to economic uncertainty. However, this summer, we will see more differences. Respond to a summer of renewed optimism with more outdoor elements. The influences of nature as inspiration continues from botanical motifs, natural dye, and supercharged florals. We are here to help you find the most stylish products in this wave.
Abstract Art
As an alternative to florals for high summer, choose statement-making artistic prints for instant Instagram and TikTok appeal. According to WGSN, customers are willing to invest in artistic prints, accelerated by the demand for on-off looks after seasons of plain basics. New-season apparel containing abstract prints sees a significant 127% year on year uptick in volumes in the US this year.
Floral Burst
As dopamine dressing reigned supreme across this season's catwalks, an explosion of bright florals sits in line with the vibrant vacation trend. In the post-epidemic era, customers continue to choose emotional expression clothes which can lift their spirits.
Stencil Foliage
Due to their simple bicolor, these prints offer value for money for beach-to-bar looks and matching sets to extend the life of items through summer. However, customers know they offer high-value performance which has them flying off the shelves.
Back To Earth
Evolving from Floral Wilderness, soft botanical florals are taking center stage with an earthy approach. For print, draw inspiration from flowers as they begin to wilt and fade, the design concept is beloved by those who support sustainability.