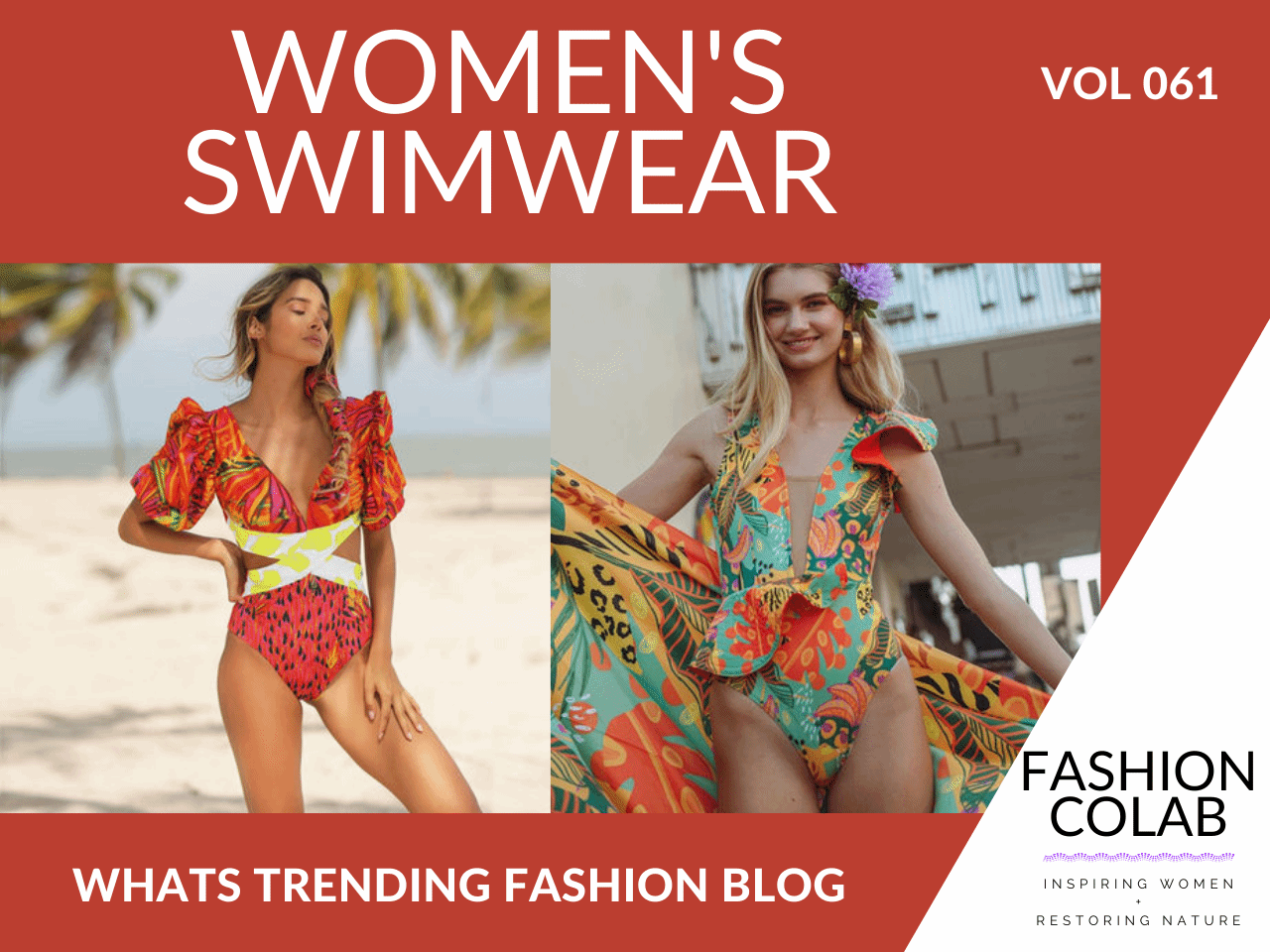 Women's Swimwear
Coachella is back!
We can see the possibility of a full roster of summer events. Freedom chasing is a huge theme along with the return of travel for the majority of the world and demand for beachwear is expected to grow, evidenced by the abundance of designers featuring swimwear on Spring / Summer  2022 catwalks as part of their product offering. It's time to stock up your wardrobe for the Summer euphoric mood.
Vibrant Vacation
Revitalized consumer favorites will help reintroduce swim to freedom-chasing consumers for a vibrant and expressive summer. Playful styling with bright and expressive colors or prints will tap into that vibrant vacation feeling.
Bandeau Bikini
Bandeau styles are ever popular for Spring / Summer 2022. If you care about the outfits of celebrities, whether they are on vacation or in daily life, you will always have a bandeau top. And the style also can be used in swimwear, bandeau bikinis with trendy design elements such as tie or ruffle details appeal to younger markets.
Cutout Swimsuit
Summer Sensuality stands out as a catwalk trend, with cutouts playing a major role. The more skin on show, the better alongside a sexy, expressive feel. Brands like Poster Girl and Mônot dominate social media and resonate with Gen Z, making cutouts last longer.
Beachwear
A trans-seasonal favorite for swimwear, handicraft-inspired crochet or fishing net pieces have a rustic and homemade aesthetic. Whether its usefulness or outfit matching need makes it become a Summer must-have for all. And don't forget Sarongs, which have grown steadily within the swim market over the last few years.