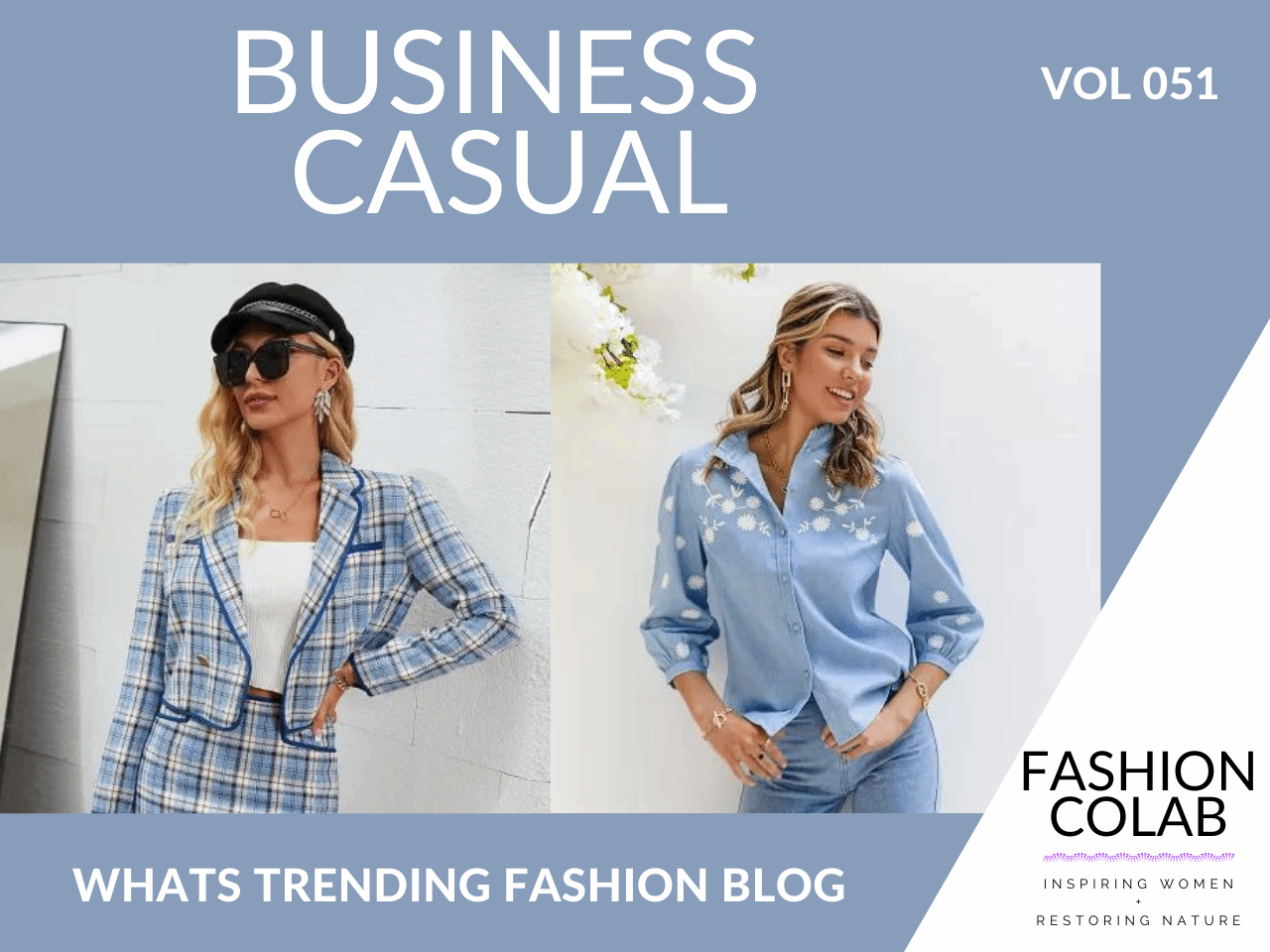 Business Casual
Don't Miss The Big Wardrobe Change!
Career-wear comes to exist in the blurred boundaries between working from home or in the office, and dressing for work time and social time. People seek to find a nuanced balance that reflects the comfort and aesthetic of business clothing. This has led to the mainstream adoption of a business casual lifestyle, requiring to update work uniforms. Make sure to seize the opportunity of this working wardrobe changing. 
Tops And Blouses
Most business people will choose black or white shirts as the inner wear, but the business casual style advocates breaking this dullness. Changing from details, add some outdoor elements such as floral or animal prints on the clothes to show a positive attitude. When the weather is getting hotter, sleeveless shirts are also a good choice. 
Blazers And Sets
Relaxed suiting is a staple in Business Casual trend. An oversized blazer paired with cotton slacks or matching trousers. This look will make you look capable instead of so boring. It must be the best choice for young ladies when they first enter the workplace. In addition, coloured sets are also perfect for this trend, especially for those who are too lazy to match the whole outfits.
Bottoms
Professional women move frequently at work, so when choosing bottoms, quality materials and comfort have become a priority and something that women are increasingly prepared to invest in. Every working woman has at least one piece of wide-leg pants, straight-pants or comfortable skirts. In terms of materials, you can choose leather which is one of the most popular materials this year.
Dresses
Career women have one more choice than men in clothing - Dresses. One piece of dress will help you break the shackles of a suit and better shows women's body curve. However, the most important point in choosing dresses is how to dress appropriately, this dress must be suitable for both work and casual gatherings. According to our search data, we have selected the most popular styles, don't let others take the lead.