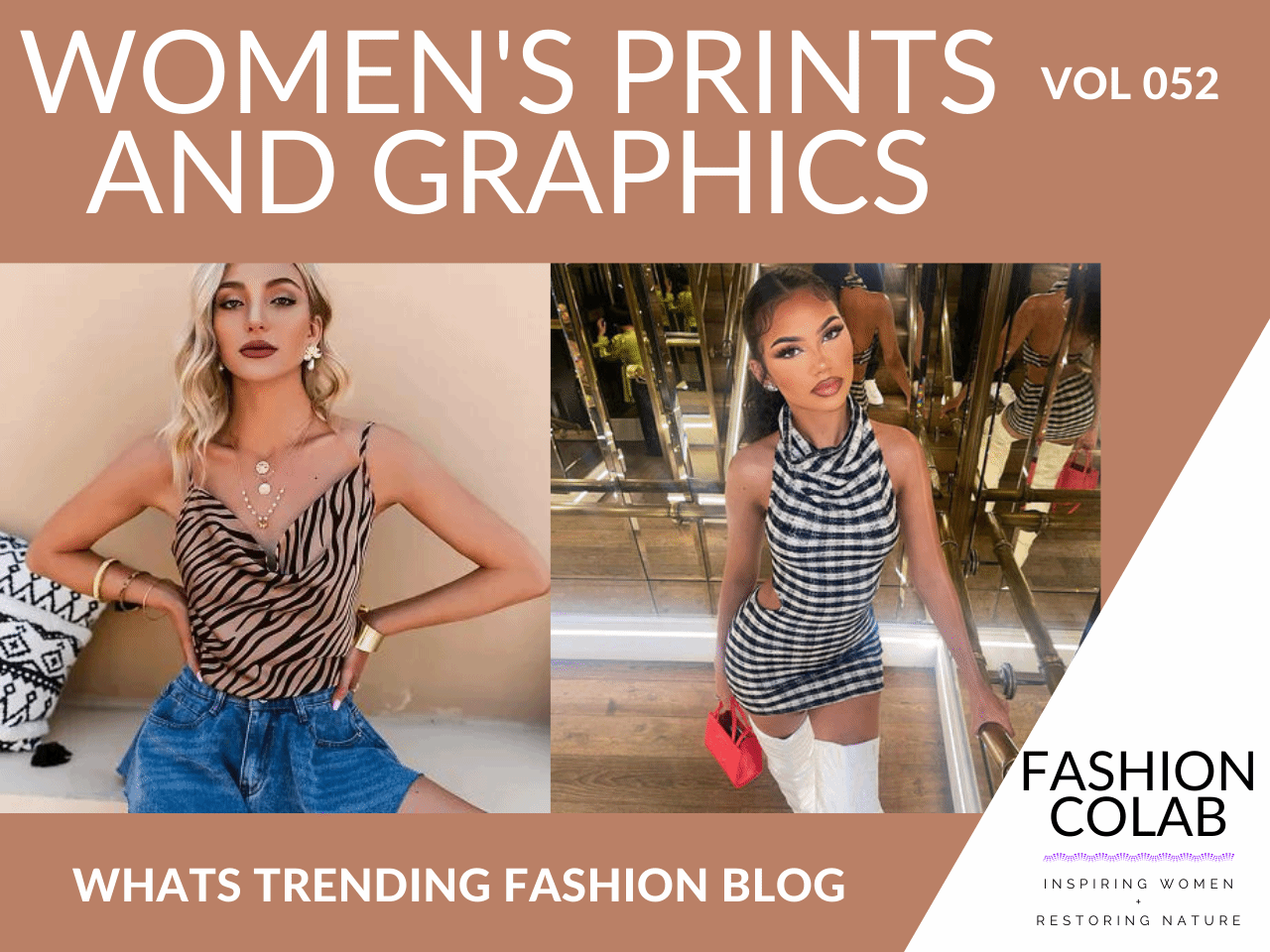 Women's Prints And Graphics
Let's See if You Missed Anything!
After seasons of plain basics and retailers playing it safe due to economic uncertainty, print hasn't been at the forefront. However, with consumers increasingly seeking a sense of Joy Expression in what they buy and wear, we obviously found that in the 2022 Spring / Summer runways, the diversity printing patterns attracted people's attention. So it's time for you to invest in. Our carefully selected 4 most popular and valuable printing patterns are here for your reference.
Design For Digital
As interest in the Metaverse grows, we're expecting to see trends that were born in digital spaces influence physical fashion. Emerging designers and youth-focused brands are taking inspiration from the virtual aesthetic of online worlds, translating it into digitally filtered prints in hyper-bright colourways such as tie dye, ombré strokes, blurred florals, which you'll probably already be familiar with on Instagram.
Go To The Wild
Animal skins are back - bigger, bolder and brighter than before. Whether it be classic leopard prints or new-to-the-sense butterfly markings, bold iterations spread a feel good vibe and offer a new take on the classic animal print. In addition to the whole leopard and snake patterns, we also recommend you make some new attempts to update your wardrobe, patchwork style is also a good choice.
Optical Patterns
There's no denying that women's wear is witnessing a checkerboard craze. The Milan catwalks prove this trend is here to stay for Spring / Summer 22 and beyond. The newest iteration comes in the form of distorted patterns and optical illusions. This kind of patterns mostly used by Vibrant Vacation style which we have mentioned in our trends earlier, creating a unique and sexy style beloved by young girls.
Back To Baroque
Baroque style originated in the middle ages, using contrast, movement, rich details, dark color, grandeur and surprise to achieve a sense of awe. However, the style of Baroque clothing is more like metal chain or printing to show a delicate feeling, which is mostly used in shirts or blazers. This look is suitable for both work and everyday wear, so it has always been popular on our store.