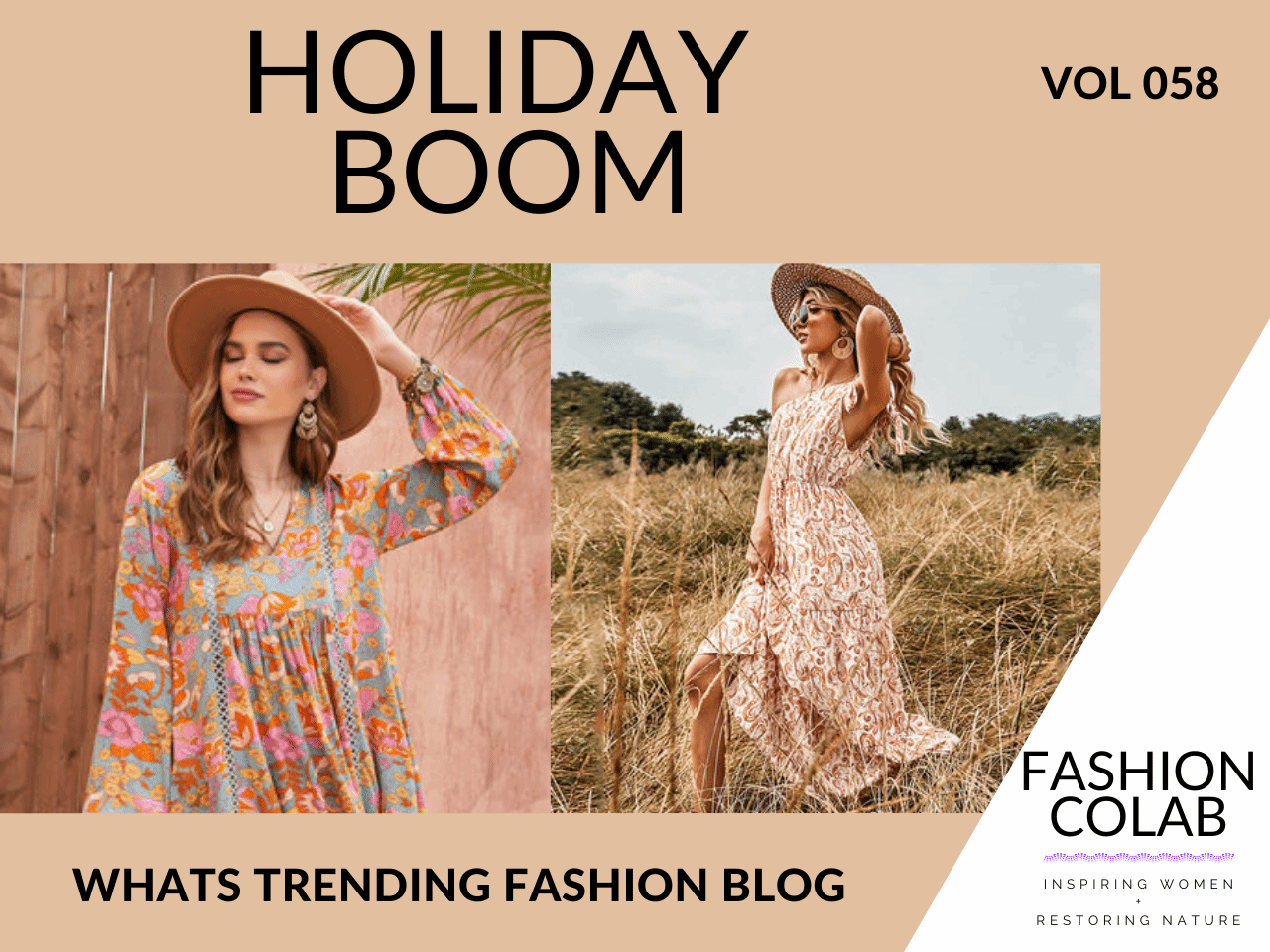 Holiday Boom
The Hottest Vacay Styles For 2022!
Based on the recovery outlook report released by The World Travel & Tourism Council, the US Travel and Tourism industry is expected to to surpass pre-pandemic levels by 6.2% this year as the peak tourism season continues from April to Summer. So, grab these hottest vacay styles for your wardrobe, now is the time to advise your style and prepare for Summer vacation.
Mix And Get Match
If you still think kimono is a traditional Japanese clothing, you're definitely out of the trends. Kimono has become one of the favorite items this Summer. It's ethnic prints are very unique and fashionable. In addition to borrowing from other ethnic costumes, people also like to stitch different elements together, such as patchwork design. Mix and match for best results.
Crochet And Openwork
According to the research of WGSN on women's fabric and details 2022, crochet & openwork got a 366% rise year on year globally which is super amazing. Rustic openwork and crochet details play into the ongoing appreciation of craft. Younger women are loving this kind of fancy cottage crafted core style.
Nuboheme
As ladies look to the handcrafted and homespun trends to reconnect with a more rustic way of living, bohemian looks are starting to re-emerge this Summer. The look is refreshed with pastoral florals, paisley graphics, flowing silhouettes and eclectic pattern-mixing for an haute hippy vibe.
Artificial Nature
Designers continue to draw from nature for inspiration, from stylish designs to unnatural colourways, florals are given a graphic makeover for an otherworldly effect.  The unique wow factor it creates is the reason why it is so welcomed.